News
Comments Off

on HTA MC Meeting Minutes 20-6-16
News
Comments Off

on View HTA Results and Fixtures – simple way
Dear Clubs,
Tennis Australia have made improvements to the League Manager software which now allow the HTA (and your own Club) to display results and fixtures in a simple format on the web. No need to login etc.
So for HTA competitions (currently now in winter season), you can now access HTA results and fixtures HERE (also accessible as the first menu choice under Competitions on the HTA website http://hta.asn.au )
If you have any questions/feedback relating to League Manager/Match Centre at any time, please email htatracker@hta.asn.au to send your enquiry to Tennis Australia.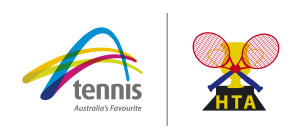 News
Comments Off

on Summertown – Support Your Neighboring Club
If you have ever played tennis or netball at Summertown and noticed that the Club needs to upgrade it's courts and facilities, then now is the time to show your support!
Invitation from Sam Page, Summertown Tennis Club
Summertown Tennis Club would like to invite anyone interested from Hills Tennis Association Clubs and the general community to a community meeting on Tuesday the 7th of June from 7:00pm to 8pm at the Summertown Uniting Church (Corner of Bonython and Greenhill Roads).
Summertown is applying for funding to upgrade our courts and we are hoping to demonstrate the strong community interest in our facility upgrades and the evening will be attended by Phil Freeman, Manager, Office for Recreation & Sport (representing the Minister for Recreation & Sport); Counsellor Ian Bailey, Adelaide Hills Counsel; and Vickie Chapman MP, Member for Bragg.
The more people we have in attendance at this meeting the better we can demonstrate to our local politicians the importance that upgrading our facilities will have for members of our community.
During this meeting we will also be briefly acknowledging and honouring several individuals who have made significant contributions to Summertown Tennis Club as well as celebrating individual successes of some of our junior players.
Hope to see you there!
Sam Page