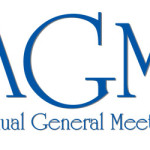 Dear Life Members, Clubs and friends of the HTA,
As per February MC minutes, confirming that the combined 2019 HTA AGM/SGM will be held on Monday, 8th April at the Hahndorf Old Mill, Main St Hahndorf, from 7:15pm for 7:30pm start.
** Two delegates from each Club please for quorum (and to prevent the need to possibly hold an additional meeting). Thanks **
HTA – "Hills Tennis, run by us, for each other, our children and our Community"
Positions on the Management Committee and Senior and Junior Committees are available for those seeking to make a contribution at HTA.
Nominations may be made at any time throughout the year, including at the AGM, for any HTA positions either in person or via the contact form on the HTA website.
Please consider taking your turn at HTA to keep our competitions, traditions and Hills Tennis culture strong.
See you Monday 8th April 7:15pm.
Thank you to our great sponsor, Craig Fromm (Manager at the Old Mill) for making the Old Mill available once again to the HTA for its meetings! Fantastic and much appreciated. Please consider supporting the Old Mill with a booking for your own Club or private functions.