Junior Country Carnival 2017/18 Registration – **NOW CLOSED**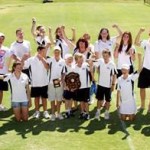 Country Carnival 2017/18 – Kensington Gardens

Registrations for 2017/18 have now closed. Thank you.
The 2018 Country Carnival will be held from Saturday 6th to Tuesday the 9th of January.
Due to the Redevelopment of Memorial Drive the event will be held at Kensington Gardens TC (cnr Parade/East Tce Kensington).
Juniors team event, age groups 10, 12, 14 and 16 and Under. This age is at the 31st January 2018.
There will be no trials this year.
Please register using the online form below.

 Registrations closed – 7pm 3rd December 2017