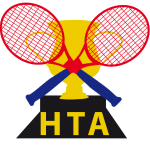 Night Tennis Competition 2018-Spring & 2019 Summer seasons
Seasons
This year there will again be 2-3 seasons of night tennis, each 9-10 weeks duration plus an extra week for grand finals. The seasons will be Spring, Summer, and Autumn with separate competitions on Tuesdays and Wednesdays during Spring and Summer (and on Mondays / Wednesdays during Autumn subject to demand and court availability). Proposed dates for each season are listed on page 3.
Composition of teams
Teams will generally comprise 2 men and 2 women. Male players are ranked 1 and 2, and female players ranked 3 and 4.
Teams of a different composition may nominate, with participation subject to the discretion of the Night Tennis Co-ordinator.
If teams need to alter composition for a game during the season due to player unavailability please notify teams you are playing against. All teams are encouraged to be flexible in accommodating reasonable substitutions including those with different gender mixes.
Registration Cost is $40.00 per team per season.  Member clubs will be invoiced for the registration fees after the season's program has been finalised.
Game Format
All sets played are doubles. Six sets are played, 1&2, 3&4 1&3, 2&4, 1&4, 2&3 with tie breaks at 5 games all.
Cancellations due to Weather
No night tennis games will be cancelled due to heat. However, if teams agree not to play because of hot weather the match will be recorded as a draw.
Due to the varying nature of weather around the hills no match should be cancelled before start of play unless there are extreme weather conditions. Both teams should be ready to play at 7:00 pm and the match should not be considered cancelled until 7:30 pm. If matches are interrupted by rain, teams should wait ½ hour before canceling due to rain. Teams who wish to cancel before the match, where both teams do not agree to the cancellation, will be considered to have forfeited.
Toilet Facilities
It is the responsibility of each club to ensure that satisfactory toilet facilities are available and open for each night tennis match. These facilities should be as close as possible to the courts.
Starting time of matches
Even though night tennis is considered by many as a social occasion it is important that games start on time. Players should arrive in time to have the necessary warm-up so that matches can commence at 7:00 pm. Teams that do not have one set ready to play by 7:15 pm can be asked to forfeit a set. If you know a player will be late due to unforeseen circumstances please let the opposition know as soon as possible.
Recording of match results
The results of all matches are to be recorded on scoresheets provided. Home teams are responsible for entering results of matches into the on-line recording system within 48 hours of completion of the match. Opposing teams are responsible for checking the entry and indicating whether they agree or dispute the results.
Balls
It is the responsibly of the home team to provide 4 new balls during the season for each match.
Grand Finals
A grand final will be played in each division between the two teams finishing first and second on the premiership table at the end of the minor round.
The team finishing on top of the premiership table will earn the right to host the grand final. However, the Night Tennis Committee may re-allocate the venue of a grand final to avoid having only one match at a venue. Teams who earn the right to host a grand final will be invited to change location but may refuse the invitation.
If a team wishes to play a player in the grand final who was not listed on the nomination form, the approval of the Night Tennis Coordinator will be required.
HTA Web site
Other information about tennis in the Adelaide Hills can be found on the web site of the Hills Tennis Association (www.hta.asn.au).
Nomination forms to be emailed to night.tennis@hta.asn.au
2019 Summer Night Tennis Nomination Form_blank
All nomination forms must be sent by email, and be received by 5:00 pm on the nomination day. All teams must include a mobile contact number for the team to aid in communication on playing nights.
HTA Night Tennis 2018/2019
 

Season Dates Spring 2018                      Closing date for nominations  12 September 2018

Tuesday
Minor Round

Starting a week later for 4 team Divisions

2 Oct – 4 Dec 2018

Grand Final
11 Dec 2018
Wednesday
3 Oct– 5 Dec 2018

12 Dec 2018
 

Season Dates Summer 2019                Closing date for nominations  12 December 2018

Tuesday
Minor Round

Starting a week later for 4 team Divisions

8 Jan – 12 March 2019

Grand Final
19 March 2019
Wednesday
9 Jan – 13 March 2019

20 March 2019
 

Season Dates Autumn 2019*               Closing date for nominations  20 March 2019

Monday*
Minor Round

Starting a week later for 4 team Divisions

8 April– 3 June 2019

Grand Final
17 June 2019
Wednesday*
10 April – 5 June 2019

19 June 2019
*Provisional subject to demand – if run there is usually only one night in the autumn season, and days available are influenced by other court requirements (netball).