We are excited to be catching up with all of our member clubs at the AGM and Senior Junior Conference tomorrow night – 10th August 2020. See below for Agenda links.
Please note that there will be a Tennis SA representative present on the night. We have asked them to discuss current Covid19 requirements for the safe operation of tennis within our Association, and they are happy to answer any questions – relating to Covid19 or other general matters.
We will aim to keep the meetings running along at a cracking pace, so please arrive early (7.15) so that we can get started by 7.30. All attendees will be required to sign in and it is imperative that current club contact information is updated and passed back to the HTA.
We have been running the Association without a President or Secretary for over a year now, and it's time to rectify this situation. We also need someone to take on the small role of Results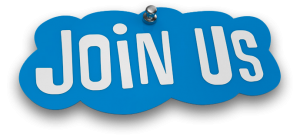 Recording Secretary. We need people and clubs to step up to assist. Individually, these roles are not a huge commitment, but when they are added to the workload of those already doing significant work for the Association, it gets tough.
Looking forward to some new blood to lead our fabulous Association into the future.
See you at the meeting!
HTA Management Committee