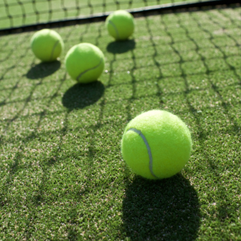 Entries close next Wed, 18th Nov for the grass court championships at the Murray Bridge Lawn Tennis Assoc. This is the first time that MBLTA have offered their championship tournament to other associations – HTA and Great Southern TA – so let's get involved!!
The event is run over 2 Sundays – 22nd and 29th November. More information and entry forms can be found HERE.
The tournament is open to senior players of ALL ABILITIES – there are many different events catering for all ages and abilities. Men's, Women's, Mixed, Veterans, Handicaps – loads of options to choose from for a fun couple of Sundays' tennis.
Why not grab some friends and get along to the beautiful grass courts situated right next to the Murray River.
We would love to see a good HTA representation at this event.