Tennis Seniors of SA's Mixed Doubles comp begins on Monday nights, from 3rd May and we'd like to see some HTA representation and involvement there! This is a social yet competitive league where teams of 2 men and 2 women play against each other.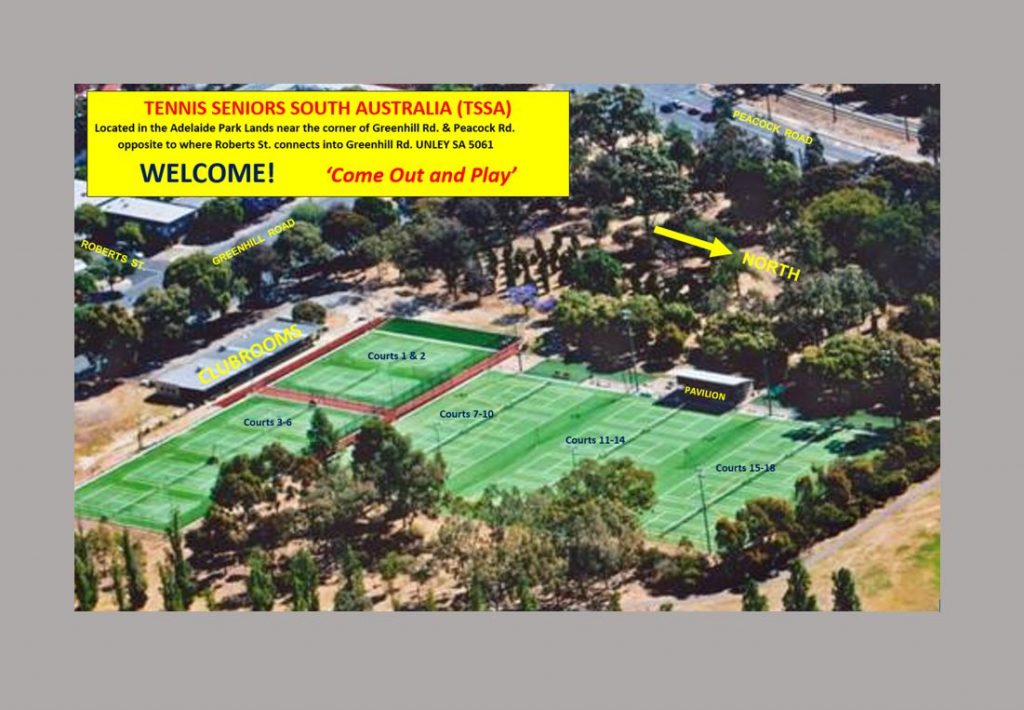 TSSA have 18 well-hidden synthetic courts on Greenhill Road in the city. Play commences at around 7.45 and concludes around 9.30.

We already have a couple of Hills players getting involved this season, and it would be great to see a few more. For more information, contact HTA President Jo Casey (president@hta.asn.au). Nominations close Fri 23rd April. You can nominate as a team or get in touch with TSSA to be placed in a team as an individual.
If you're aged 30+, there are currently a number of comps you could get involved in at TSSA:
Mon nights – Mixed Doubles Div 1 & 2
Tues nights – Women's Open Doubles
Wed nights – Men's Div 1 Doubles
Thurs nights – Men's Div 2, B1 & B2 Doubles

More information on the various competitions available at TSSA can be found here.